CallNet Meetings
CallNet Meetings is the virtual meeting/collaboration tool brought to you by CallNet.
Also available separately for NON-CallNet Clients!
It solidifies and enriches your business relationships with face-to-face meetings and audio conferences with supporting collaboration features for effective meetings.
Whether in the same office, another state or in another contract, connect instantly. You do not need additional hardware or software.
---
Enjoy High Touch Client Relationships
Strengthen existing client relationships and build new ones using online video meetings for consultation and education. Share reports and analyses, use screen-sharing to explore real-time data, and leverage all our presentation tools to ensure clients can make well-informed decisions. After each meeting, participants automatically receive emailed copies of all uploaded documents, spreadsheets, and notes for future reference.
---
Engage with Staff and Improve Service
CallNet Meetings Rooms are accessible to all of the employees in your central office and:
At remote or satellite offices (even internationally)
At home offices or coworking locations
Embedded at partner or client facilities
On the road
Multiple teams can use this secure and confidential service throughout the day. With no limit on the length or frequency of meetings, our web conferencing solution can be used to communicate with traders and agents about client needs and investment opportunities. You can also introduce new team members to one another in a friendly online environment to build rapport, and share training presentations and other orientation materials with ease.
Real-time chat, voice and video:
CallNet Meetings rooms implements the latest chat, audio and video chat technology that allows clear voice and video communication 100% browser based!
Live slide deck presentation:
Upload your slide deck and present it live to your meeting participants.
Documents and screen sharing:
Share your screen or upload and share documents with all meeting participants
Microsoft Outlook Add-In for CallNet Meetings
Benefits of Integrating CallNet Meetings Rooms with Outlook
Unify Data: Stay within your Outlook application while using CallNet Meetings Rooms.
Start Meetings Fast: Enjoy single-click access to audio and video meetings from the Outlook toolbar—no login required.
Don't Hunt for Contacts: Select participants directly from the Outlook address book.
Improve Attendance: Check schedule availability for participants using the Outlook calendar before creating a meeting.
Sync Meetings: Move VMeeting calendar entries into Outlook with one click.
All CallNet Meetings Features At A Glance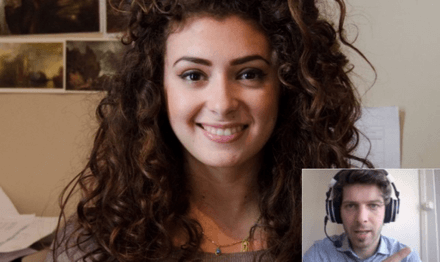 Voice and Video Conferencing
Experience crystal clear voice and video communication in your virtual meetings. We use the latest technology to ensure everyone in your meeting can be seen and heard.
Share Your Screen
Share your entire screen or just an application window with your meeting participants. Participants can switch to full screen and follow your cursor while enjoying excellent quality.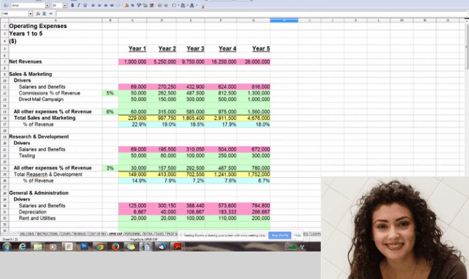 Share Supporting Documents
Upload and share documents with all meeting participants for presentation, discussion, collaboration, and innovation. Documents can be deleted from our servers once the meeting is over.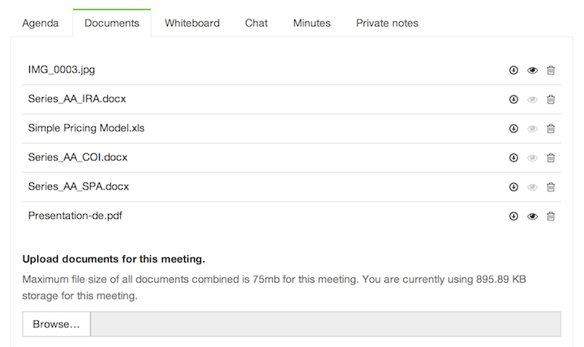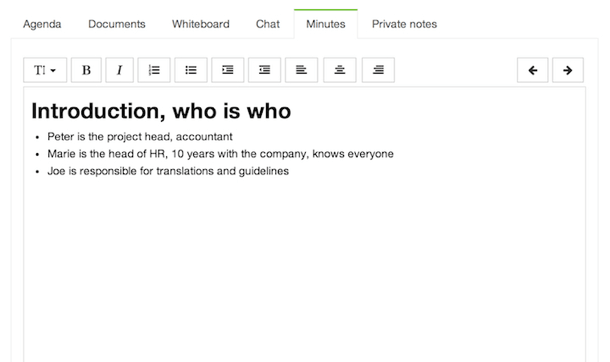 Shared and Private Meeting Minutes
Take the minutes online as you go through your agenda to ensure good record-keeping and follow through on important action points. Share this task among team members and allow everyone to contribute simultaneously. Create a private set of minutes for your own reference.
Engage with Real-Time Text Chat
Broaden your communication and support brainstorming in meetings with text messaging. Send and receive messages instantly with our real-time chat system.
Schedule Your Meeting
Get started right away. Setting up a meeting takes less than a minute with our user-friendly, intuitive interface.
View Your Calendar
Stay on schedule with your virtual meeting room calendar. See all your past and upcoming meetings at a glance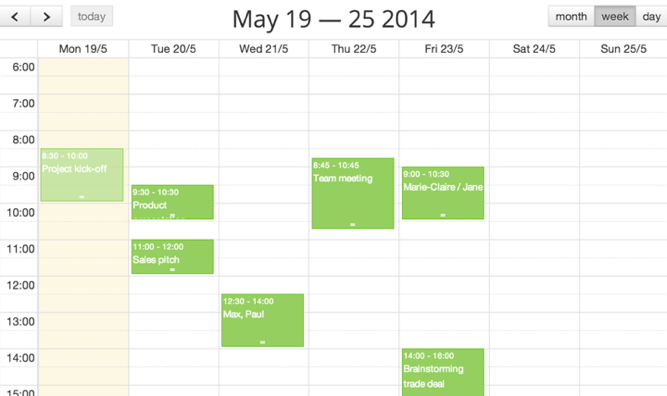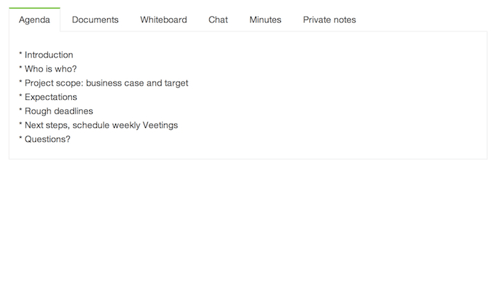 Set Your Meeting Agenda
Make the most of your valuable time by defining an agenda in advance. When everyone is on the same page, you can conduct short, effective virtual meetings.
Encrypted to Protect Your Data
We treat your business data with care. All communication to and from our servers is encrypted. Audio and video conversations are encrypted end-to-end and occur on a peer-to-peer basis whenever possible. We hash all passwords with individual salt.