Columbia SC's Most Reliable Commercial Phone Systems
Total BC has earned a stellar reputation as helping small business owners lower costs and increase efficiency with their phone systems. With over 4000 clients in the Carolina's you can trust that we have the best products, technology and solutions to improve your current business phone communication. Total BC takes a personalized approach with each customer, to listen and learn to their specific goals and then create a custom solution to help fulfill their technology challenges and improve their business phone systems.
Traditional Business Phones
VoIP Telephone Systems
Business Class Hosted VoIP "CallNet"
Network Maintenance and Support
Are You Looking For A New Phone System For Your Business?
A good majority of our clients are just looking to upgrade their current service to a more reliable one. With over 4,000 satisfied customers, we guarantee we have a solution for you! Whether you are looking for better phone, internet, or private network solution, you can trust that we have the right solution customized just for you. Whether you have 5 or 500 telephones, TotalBC has the experience and knowledge to assist.
Below is a list of the phones we service and support, if you do not see your phone listed, just contact us!
TotalBC offers certified repair and replacement on most major phone systems, including: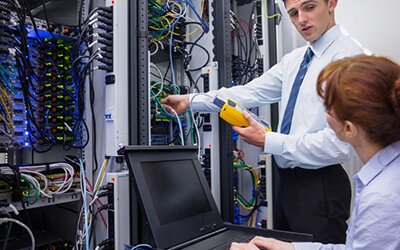 NEC
ESI
3Com
Nortel
(Meridian, Norstar, BCM)
Toshiba
Allworx
Avaya
(AT&T, Definity, IP Office, Partner)
Telrad
Efficient Business VOIP Phone Services For Small Businesses In Columbia SC
VoIP is the telephone system of the future, and it's currently saving businesses time, money, and stress over your ordinary phone services. If you are looking to leverage your existing internet connection, our hosted VoIP service is the right choice for you. If you are going the traditional phone system route, you are looking to get charged extra for "premium" features that actually come standard for our clients. If a problem is not solved in 15 minutes or less over the phone, our experts will come to your business at no additional charge to you. TotalBC offers SIP Trunks, which replace your traditional telephone lines by transmitting over your internet connection, IP Telephony Systems which work for multiple offices and have their own infrastructure, and Hosted VoIP, which is hosted by TotalBC at an off-site location, to learn more about the three different ways to utilize VoIP phone service for your business,
click here
At TotalBC, we provide discounts for common areas of lesser phone usage, such as conference rooms, lobbies, etc. Call us today for a quote including free phones and common room discounts. Our pricing plan includes hosted VoIP service, an extensive list of standard features, and comprehensive service & maintenance.
Comprehensive Commercial Phone Systems Solutions Custom To You!
We provide manufacturer certified replacement parts for the majority of major telephone systems, and world-class technical support to our customers to back up our highly recognized service. We can upgrade your system to a new traditional or VoIP system and provide you with reliable commercial phone systems. Our expert engineers and technicians will work with you to determine the right solution for you and your business, regardless of its size.
What Do Our Customers Have To Say?
When our law firm was considering an upgraded telephone system, Total Business Communications, Inc. provided a thorough explanation of product options, and a competitive price quote. The installation of our new system was professional and exactly as described. We couldn't be more pleased with our TBC experience. -David S
At TotalBC, we believe in providing 100% customer satisfaction. Call us today for a FREE technology assessment. We will provide you with an honest and detailed evaluation of how our experts can improve your systems (and bottom line!) with our cost effective and comprehensive solutions. We'll even throw in a FREE 30-day trial to prove it. What are you waiting for? Give us a call today or request a free estimate!