About Total BC
At TotalBC, our approach is to listen first and then build a solution around your unique business needs.
Unlike other companies that try to fit you into their "solutions" TotalBC is your partner - working with you in the ways that you need.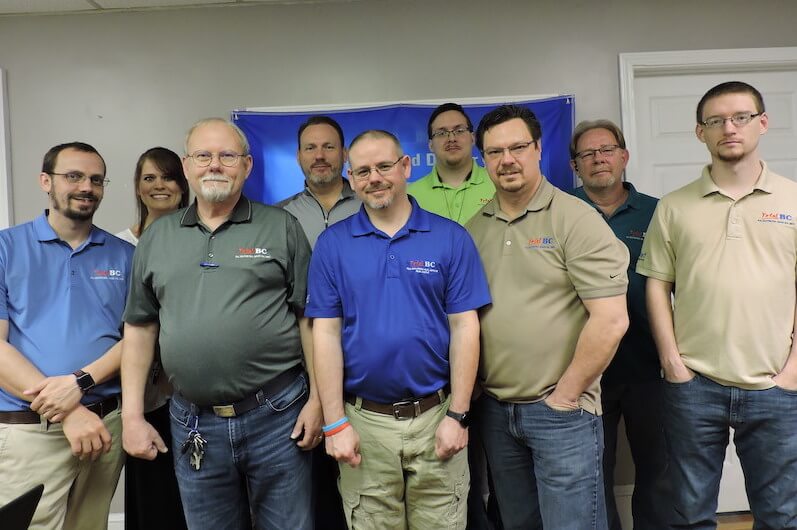 TotalBC specializes in providing affordable telephone systems and network solutions to 4,000+ business and industry clients. We serve businesses in North and South Carolina with an extensive list of services including Traditional and VoIP telephone systems, Business Class Hosted VoIP "CallNet", Cloud Servers, Network Maintenance and Support, IP Camera systems and voice and data calling.
---
TotalBC was formed by Michael Snyder in 2000 as an alternative to staying with a large corporation. He started the company with customer service as his number one commitment and remains active in the day-to-day business today. TotalBC later joined forces with Kim Carter's company, Business Communications, Inc. and then in 2007 with Aero Communications, founded by Eric Dougherty; expanding TotalBC's services and knowledge base with each move. Each member of our team from Technical Engineers to Customer Service to Upper Management has a passion for customer service. Our team stands behind our motto of Real Solutions, Real Service, Real Simple. And, our customers rave about our real-world explanations backed with above-and-beyond customer service.
---
Meet Michael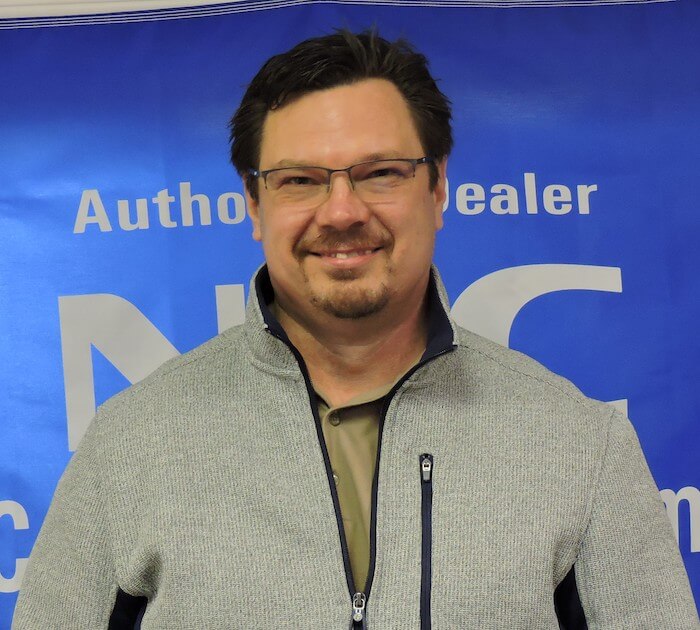 Michael's experience began at a large corporation as a Level I Technician and at the end of his journey was the Regional Operations Manager for South Carolina and North Carolina.
He started TotalBC in 2000, with a simple goal to offer better customer service and support compared to previous companies and vendors he had dealt with before. If anyone has business relationships with TotalBC or with Michael personally, you will see great customer service comes natural to them.
"I have been on the other end (bad customer service), and quite frankly like everyone, TotalBC still has vendors. So, I am reminded daily-that is why I stress it each every day and you can bet I take extreme pride in it when our current clients refer us and the first thing the new client say's is " heard that you guys are very responsive…" says Michael.
He often says to his team "Anyone can sell a product, but the service and support is far more important; it may take more resources, but well worth it when it comes to critical daily business operations and timely completion. Treat clients right and fair and the rest will fall into place"
Michael wears a lot of hats; however, his primary function is offering clients TotalBC's services and products. "I love speaking with people and showing them ways to do things that are perhaps better, less expensive, easier to operate and more cost effective. Sometimes that just may be offering them better support on what they already have. I love helping find client's solutions!"
To contact Michael; email him at michaelsnyder@totalbc.com or call him at 866-673-8682.