Video Surveillance
Our Integrated Systems Put the Right Cameras in the Right Places, Smart NVRs to Record and Manage Your Video Operations.
Whether installing a new video surveillance system or upgrading your existing cctv cameras, our video surveillance specialists, and technical staff offer the best in video surveillance solutions.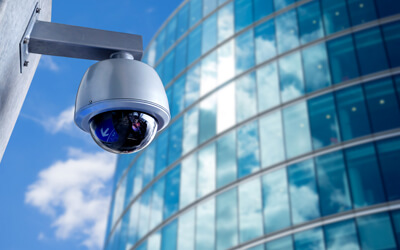 Using our remote viewing capabilities, triggers, Geo Fencing we can also enhance your security programs.
From video surveillance systems for small business to enterprise video surveillance for hundreds of locations, we support you with layout, installation, testing, maintenance and new and existing video surveillance systems solutions.
Real Solutions. Real Service. Real Simple
From the lightest to the harshest environment, we have the video cameras for every purpose.
HD IP-networked Cameras
Zoom and pan capabilities
Infrared, low-light and thermal cameras
Indoor and outdoor camera solutions
Wireless Cameras
Monitoring and video accessible from tablets, smartphones, PC/MAC
License Plate *two-way audio