Voice & Data Cabling/Wiring
TotalBC Offers Custom Voice and Data Network Wiring
The first step in building a foundation for your business' voice and data network is wiring with CAT-5, CAT-5e, and CAT-6 cables. The experts at TotalBC design your installation to fit your unique space and usage needs. Just as your pipes are important to your plumbing/sprinklers, your data and voice cabling is the foundation in your office communications.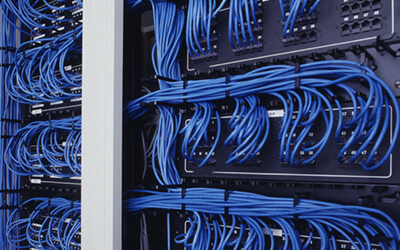 Often the forgotten component of any network design, your computer network cabling infrastructure can become your biggest headache. Designing of a diagram and planning a structured cable plant design for your building or office simplifies management of moves, adds and changes, which comprise a majority of your day-to-day administration headaches and provides you with a reliable infrastructure for data transport. Having designed and implemented Cat 5 and Cat 6 wiring for clients throughout the East Coast, our expertise will help you in implementing a "transparent", structured cabling system that allows you to concentrate on more important issues, such as running your network.
We provide a FREE technology assessment
TotalBC is the superior solution in North and South Carolina for small business and multi-office networking solutions. We perform a technology assessment and consultation before presenting you with a complete quote - we don't add on surprise charges later. Our comprehensive quote comes with an analysis on how we can make your system more efficient and get your set up to work towards your goals. We can implement your brand new system, or we can take a system that is already in place and organize & restructure it, including voice, data, and fiber-optic cabling systems. Your cabling system should be working for you, making your voice and data systems work faster and more efficiently.
---
People often neglect Network Wiring during the planning and design of a new network or entire office, however developing a structured cabling plan will prevent future headaches.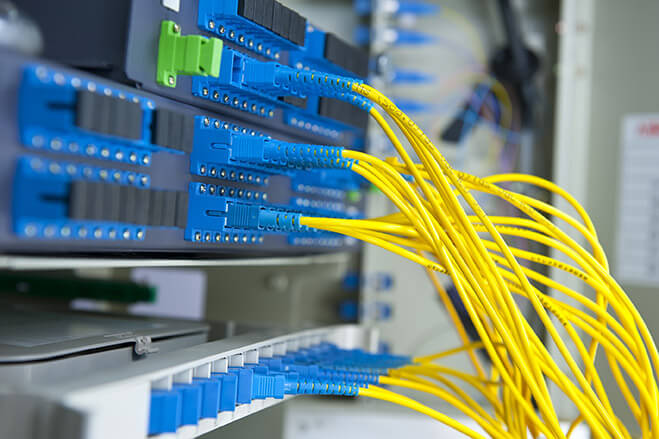 The engineers at TotalBC will create wiring diagrams for your CAT-5e or CAT-6 system that optimize and "future-proof" your system. We'll base this on where your business is now and your growth plans. Also, we'll set your system up in a way that makes moving to a new location or adding new PCs to your network user-friendly.
TotalBC will be your IT & Telecom partner offering support and maintenance because we stand behind our service. We can assist you with all of your maintenance and data management needs once we've set up your cabling system since we specialize in managed IT services, IT support, and voice system support. At TotalBC, we design and install your system and then we can manage and maintain your structured voice, data, and fiber-optic cabling systems based on your unique needs.
Why choose TotalBC?
BISCI certified

20-year warranty

Comprehensive system testing