StayOn-Cellular Backup
Say goodbye to internet downtime!
StayOn as a backup solution!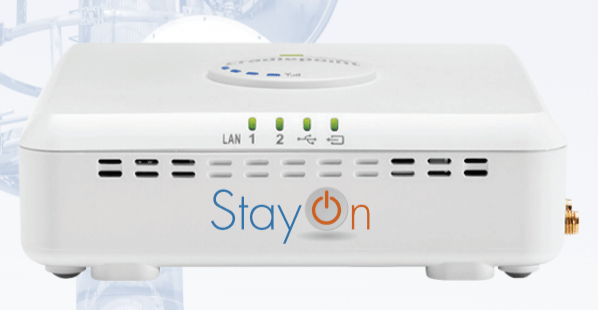 When your wired internet connectivity experiences a service disruption (some of our clients experience these multiple times a month) your business is exposed to risks of loss revenue, productivity and customer frustrations and complaints! The irritation is doubled when your phones rely on your internet connection, now you have no way to send/receive emails or telephone calls.
StayOn is the solution! StayOn will automatically provide the non-stop connectivity access you need in to conduct business efficiently and cost effectively when your primary internet connection goes down. No equipment to purchase, just choose which plan fits your estimated need for backup plans start at about $2 a day!
StayOn as your temporary or permanent solution! Big or small needs, our solution is used by first responders (Fire–Medic–Police), movie locations, Grand openings, retail locations, as a temporary solution until internet arrives from the carrier, conve- nient stores or just for the business that is in a location that cannot get good quality internet and where dial up and DSL just won't cut it!