Access Control
Access Control Solutions for Any Commercial, Retail, Public or Business Environment.
A variety of access control readers, doors, gates and devices allow us to deliver the right equipment, products and technology for every installation.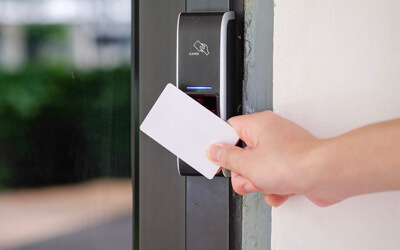 Our access control management solutions allow you to control, track and manage access to any facility for improved employee and visitor management. We add value to your operations with managed access control and handle all phases of access control system layout and configuration, installation, maintenance, inspections and testing.
The Benefits of Access Control
Prevent unauthorized access
Restrict access based on employee roles
Simple to manage access credentials
Verify vendors and suppliers and setup trusted ones
Know entry and exit times
Reports (time of day, daily, weekly and more)
Protect your people/assets
Centralized lockdown in events of security threats/emergencies
Real Solutions. Real Service. Real Simple.