Managed IT Services
Keep Your Data & IT Systems Safe, Secure, and Running Efficiently with Managed IT Services from TotalBC.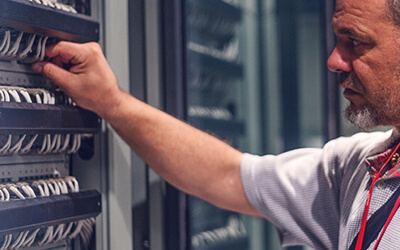 TotalBC offers efficient IT management, maintenance, and support on a monthly contract basis, using remote monitoring and management technology. As your IT Management company, we take on full responsibility for 24-hour monitoring, disaster recovery, as well as regular maintenance and troubleshooting for your entire IT system.
When you sign on with TotalBC you can expect to see immediate system improvements including:
Faster resolution
Improved security
Optimizations in your IT infrastructure
Detailed information to support more accurate budgeting
Why pay more for "break-fix" services from a company who doesn't know your business?
Managed IT services from TotalBC provides huge benefits over traditional break-fix services. Since we are monitoring your system constantly we can be proactive in identifying potential risks and fixing them before they cause a problem.
---
A Gartner study revealed that each unmanaged desktop costs businesses an average of $4,000 a year in emergency services, lost productivity and opportunity costs, with an annual total cost of ownership (TCO) that is typically 42% higher than for managed PCs and 29% higher for unmanaged laptops.
---
How do TotalBC managed services work?
Typically, managed services are delivered with a remote monitoring and management (RMM) system that allows an IT solution provider to monitor the health and performance of customer IT assets 24/7. RMM means that we can perform proactive maintenance efficiently to stabilize your IT, and respond with rapid remote remediation when things go wrong. Many IT maintenance, management and support tasks have traditionally been performed on a system-by-system or site-by-site basis. TotalBC is able to automate many tasks across systems and customer sites, thereby significantly reducing the time required for an expensive technical staff to go on-site to address your needs.
Deployment of the Onsite Manager and Device Manager software is as simple as a few clicks, and has no impact on your systems or operations.
---
Reduce downtime; Reduce IT costs.
Industry experts and comprehensive studies from third-party research groups consistently conclude that managed services cost less and protect IT assets better. For example, a recent study by the Computing Technology Industry Association (CompTIA) found that network servers and devices that went down took 96% longer to repair when they were not covered by a remote monitoring service.
CompTIA also discovered that end-users experience an average of 88% longer periods of downtime when the network server or device that fails is not covered by remote monitoring. They concluded that remote monitoring and management services have the greatest impact on reducing IT downtime and its impact on users.
Reduce and stabilize your IT costs and experience unprecedented reliability with managed services from TotalBC. You'll gain peace of mind, reduce risks to your data and assets, and be empowered to leverage your IT investments fully.
---
Our managed systems solutions overview:
Onsite Manager
Onsite Manager is a light-weight piece of software that is installed on a server attached to your network. It automatically performs comprehensive scans of your environment, gathering up-to-date information that TotalBC needs to manage your IT assets with unparalleled efficiency. It does this using standard management protocols already in place. It doesn't collect private data.
Device Manager
Device Manager is installed on equipment that can't be directly monitored by the Onsite Manager, such as roaming laptops, servers in remote offices or data centers, home offices, or if your business doesn't have a server. Like the Onsite Manager, it doesn't collect private data.
Service Center
Service Center is a powerful, centralized dashboard that allows TotalBC to view the asset health and performance data sent by the Onsite Manager, drill down to details as required, perform rapid remote remediation, configure advanced services and produce a range of useful reports to manage your network.
Our Service Center features a powerful, centralized dashboard that allows us to:
View the asset health and performance data sent by the Onsite Manager

Drill down to details as required

Perform rapid remote remediation

Configure advanced services

Produce a range of useful reports so you'll know exactly what's going on in your environment

And much more!
---
Is IT your core business?
As the owner of a small or midsized business, you invest in IT to increase your operational ROI. Trouble can arise, however, when you or your team are distracted from your core business initiatives because of IT issues. Maybe IT support and management are being performed by employees who have multiple duties, which can impact both their ability to deliver in other areas, as well as the overall quality of IT support. Contracting TotalBC to take care of your IT means you can focus all of your resources on your primary business operations, maximize revenue, and be more efficient.
TotalBC can provide affordable, 24/7 monitoring and management of all your IT assets, including systems, software, devices and virtual resources.
We'll also be informed with automated alerting of any event that may affect the normal operation of IT. If there is a problem, we can accurately diagnose and resolve most issues through rapid remote remediation that takes much less time than onsite visits, saving you the often considerable costs of downtime.
With all the IT health and performance data that 24/7 monitoring brings in, we are better positioned to help you optimize configurations, manage system and software versioning, and eliminate costly and obsolete equipment.
---
Protecting your data & assets
To protect your data and assets, TotalBC monitors the status and operational efficiency of your firewalls, your backup tools and data storage assets 24/7. With immediate alerting, we are equipped to respond rapidly to eliminate or mitigate the impact of security threats and malicious attacks. Using extensive tools with capabilities for Microsoft systems and software based on Windows Software Update Services (WSUS), we can ensure customer assets and data are protected with immediate patching direct from Microsoft.
With all of these protective measures in place, we can produce a range of relevant reports and detailed documentation about your hardware and software inventories and the security processes that you have implemented, so that you can supply accurate evidence of your compliance to security regulations as required and provide assurance to your customers.
---
Is your business in a "regulated industry"?
We offer affordable regulatory compliance support for regulated industries.
Small and midsized businesses are increasing their reliance on IT and adopting more complex systems, many of them operating in regulated industries such as law, accounting or health care. Over the last few years, governments worldwide have been enforcing new regulations to protect the privacy of customer data and the integrity of business reporting. All of this exposes small and midsized business owners—across industries—to increased fiduciary and legal risk associated with complex contract management, regulatory reporting, and compliance to security and data protection standards. TotalBC can support your legislative compliance efforts in many ways, starting with regular reports that show the status of the security measures you have in place.
---
Scout Monitor & Respond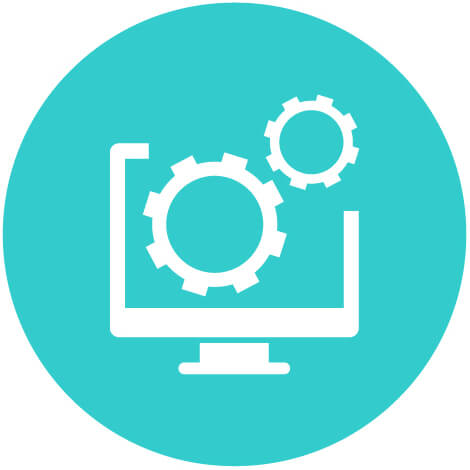 Scout Monitor:
We will install our Scout Monitoring Software onto each of your computers to keep them safe and secure and to monitor performance. If there is a critical issue a TotalBC employee will contact you and for less critical issues you will receive an email. With this service, we allow for your staff to resolve smaller issues and we work with you on the larger issues, as needed, on an hourly basis. This is a great plan for when you need a more responsive IT company but you don't need a full managed IT plan.
Add PC backup to this plan:
Files & Folders Only $35 up to 25GB
PC Full Image $45
Add Content Filtering for $0.95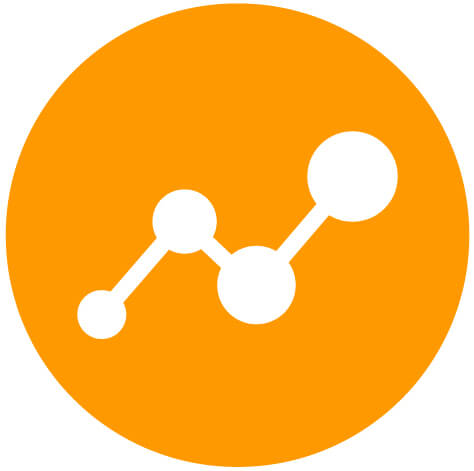 Scout Monitor & Respond:
With Scout Monitor & Respond we are your full-service IT company, Scout not only monitors your PC for any viruses or issues but the experts at TotalBC respond to the issue by writing healing scripts or by remotely controlling the PC when needed. Your time is valuable to us and if we can't fix the issue in a timely manner over the phone or by remotely accessing your computer we'll come out to your location at no extra charge. With our Monitor & Respond package you are hiring TotalBC to ensure that your system is always running optimally and to ensure that if any disasters occur they are quickly fixed.
Add PC backup to this plan:
Files & Folders Only $35 up to 25GB
PC Full Image $40
Add Content Filtering for $0.90
Why choose TotalBC?
Experienced & certified technicians when you need them

Access your system from anywhere

Support & maintenance are included

Comprehensive system testing

Patch management available

Reliable data backup and disaster recovery

Firewall monitoring

Antivirus and anti-spyware update management